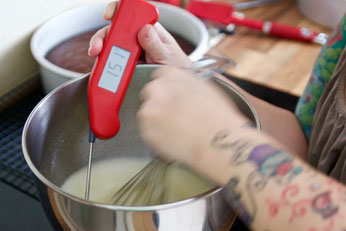 Hi All! I recently discovered that WordPress had a slight issue with uploading photos due to a plugin error. Thankfully, I have a friend who was able to translate all that foreign language stuffChefs Kitchen - 3 for me and was able to fix it. So I am back to being able to post cool pictures of cakes!
Speaking of cool pictures… This same friend of mine, Mr. Sebastiaan Swinkels, has been lugging his photography equipment over here recently to take pictures of my cakes! How fabulous for me, because let's be honest… I bake… I decorate. I don't website develop, and I don't photo!! Maybe someday in my future, if this blog thing takes off, I'll look into getting a decent camera, but for now, I'm happy to let someone else who has an interest in that hobby have at it!
The bonus for you all is someone is taking live action shots too, so you can see a bit of what happens here when the frosting hits the fan. And of course, I get to post awesome photos of my cake creations… they are so very photogenic!
I hope everyone has a Sweet week! More to come soon!